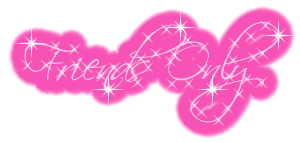 Friends only?
NO, NOT REALLY!
Just teasing you guys...

My journal is open to the public. No F-Locked entries for me. Besides, this isn't my personal journal. It's meant to be a fangirling/media sharing/fic writing/graphics journal.

But if you want to add me as a friend, leave a comment here so I can add you back XD

Or, you may spam me here if you want to...